【講座資訊】New Vision Lecture Series : The mRNA saga, from hypothesis to vaccines
Post Update by 小編 on 2022-11-23 13:47:32
報名連結:
https://docs.google.com/forms/d/1y7UwYSUrVAUUnUcDEj05pfsIckve4ctzm8NEBPTirjk/viewform?edit_requested=true
由臺大國際學院舉辦之New Vision Lecture Series 於12/2邀請到
Michel Delseny
進行The mRNA saga, from hypothesis to vaccines講座分享,歡迎有興趣的大眾報名參加。
Michel Delseny
(born June 17, 1945) is director of research emeritus at the
CNRS
and a member of the French Academy of sciences.
Delseny initially focused on the study of
gene expression
in
higher plants, mainly during seed development and germination, as well as in response to stress. He later contributed to the development of plant
genomics
and focused on the organization and evolution of plant
genomes.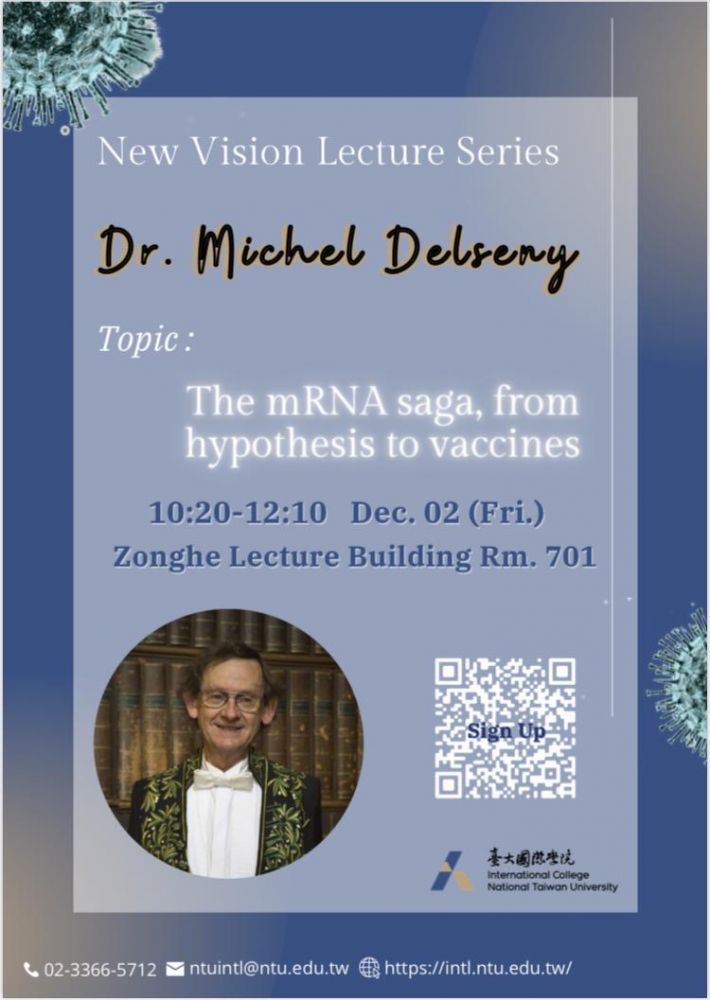 主辦人/主辦單位:
臺大國際學院
分類:

最新消息

│ 回應:

0

│ 訪問次數:

385